Description: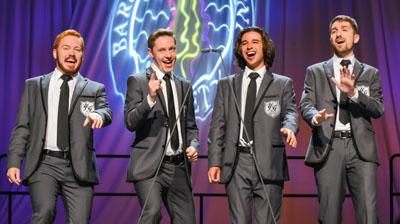 The Barrie County Chordsmen and Barrie Soundwaves are proud to sponsor this a cappella vocal workshop in Barrie! This workshop will introduce you to the wonders of "ringing chords" in 4-part harmony without relying on instruments!

Men and women of all ages are invited to attend this free event on Friday September 27th at 1pm. Admission is FREE, though we will be accepting donations. 100% of the donations collected will go to the The Harmonize for Speech, Hearing and Language Clinic in the Georgian College Sadlon Centre for Health and Wellness
https://www.georgiancollege.ca/community-alumni/health-and-wellness-clinics/speech-hearing-language/

Please PRE-REGISTER by ordering FREE tickets here online so we can make sure we have arranged a large enough room for the attendees.


Note: We are running a workshop for youth at Eastview S. S. in the morning, and are busing students in from other high schools for the event. If you have a son/daughter interested please have them check with their school music department to see if their school is participating!